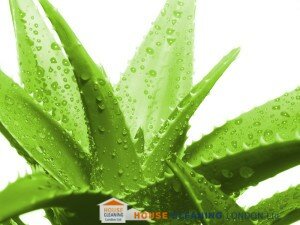 On average, a person can live without food for three weeks, three days without water… but only three minutes without air! You know that, right? Air quality is really important if you want you and your family to be healthy for a long time.
Well, actually external air pollution is not the biggest problem. The air in the rooms is 2-5 times more polluted than the air outdoors in some places, and the air indoors is often much more stale. Substances such as chemical-based cleaners, air fresheners, fragrances and detergents contribute to poor air quality. An easy way to reduce this type of air pollution is to switch to non-toxic cleaning options.
Plants like air filters? Running one off cleaning at home, make a change in the interior. Add some plants. Except they will make your rooms different and more beautiful, they do not cause allergies and even help people with asthma and lung problems.
So, which are the most useful plants? Here's a short list of plants that are good for filtering the air in enclosed spaces, they are resistant and are considered as non-toxic for children. These are houseplants that are recommended by scientists:
Aloe Vera – it is also great for many other things – eczema, burns, irritated skin;
Green Lily – very tough and smaller plants that can be replanted;
Sansevieria – this plant is one of the best for filters of formaldehyde, which is commonly found in toilet paper, cleaning products, tissues and products for personal care. Put this plant in your bathroom – it thrives in low light and moist conditions, while helping to the filtering of air pollutants;
Drazena – this plant can reach a height of 12 meters. It's best for removing trichloroethylene, formaldehyde and xylene which can be imported into the air inside by lacquers, gasoline;
Fern – easy to grow, good at filtering the air;
Bromelia – colourful tropical plant – great to air filtration;
Yucca – it's good for filtering the air, but needs a lot of light.
The most important "rules" to remember are the following:
Reduction of harmful chemicals, using natural cleaning and cosmetic products;
Using of domestic plants for air filtration.
The truth is that nature remains the most insightful solution for any of your problems. Don't you think so?