One Off Cleaning
Prices
How To Book
Customer reviews
Would you like to receive a brand new, fully refreshed and perfectly cleaned house? It's not your imagination, it's a feasible mission. If you dare to rely on House Cleaning London, you'll get this pleasant surprise for you and your family. Our cleaning is performed safely, precisely and completely satisfactorily. Leaving us your house or flat for a One off Cleaning in London, will bring you the most amazing and hygienic result, just in a couple of hours. Call us on 020 3455 5999 and get a quote! Inform yourself about our cleaning teams and offers. As our lovely and respected client you have the following options for the deep general cleaning:
One off cleaning special offer: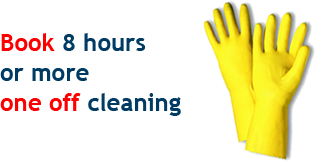 Requesting an entire cleaning team – One Off Cleaning for the entire house or flat should be better performed for minimum of 3 hours. If the living space is too big, we recommend 5 hours cleaning and from 3 to 5 cleaners for your home convenience and hygiene.
Hiring cleaners for particular premises – this service is also available for one or several particular rooms in your home or apartment. It is all about your demands and needs, so the team will do everything you order.
Engaging one cleaner for minimum of 4 hours. He/She will provide you general cleaning – hoovering, mopping, washing, and tidying.
Relying on House Cleaning London unconditionally – this means to you leave your list of tasks you need to be done by the expert team. We will provide cleaning detergents and equipment (vacuum-cleaner, mop, special dusters and other cleaning tools).
Partial One Off Cleaning Service – the cleaning team will come to your house with the most efficient and fully non-toxic cleaning products, while you will let the cleaners use your cleaning equipment. This kind of service is cheaper and you will save money and time from providing the team parking place and other additional necessities.
You can always rely on the professional valuation and examination from our team. Request an average period of hours, and if they are not enough, you may pay later for the extra additional services. If you do not know how to act during the Domestic cleaning or you have no energy for End of tenancy cleaning, call the cleaning teams and explain them your demands and wishes. So, you already know the number: 020 3455 5999. You can also combine the general One off cleaning with some other service from the catalogue of House Cleaning London. Now, before you agree to cooperate with us for your home cleanness and loveliness, check the competitive prices:
One-off Cleaning Prices
£12 per cleaner per hour

with your cleaning equipment and detergents, minimum four hours of cleaning

£14 per cleaner per hour

with our cleaning equipment and detergents, minimum six hours of cleaning.
* Our customers can take advantage of the Special offers once a month.
How to book?

Call us on
020 3455 5999
now!


Chat with our staff via the Online Chat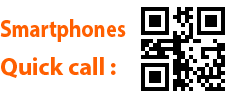 Here you can find some more information about the After Builders Cleaning service we offer.
Local services in your area :
Our happy customers say ...
"Thank you and your team for your great work and attention to details!"
Richard, Fullham
"I have used many different services before but you are dependable, professional, and have great pricing."
Mrs. Wilson, Finchley
"We've different services provided by you and we know we can count on you to do a superb job every time."
Marina, Chelsea