Domestic Cleaning
Prices
How To Book
Customer reviews
If you want your home area to be shiny and clean, House Cleaning London can offer a regular service on a daily, fortnightly or monthly basis, as well as we can help you in urgent cleaning needs, such as One off cleaning, Carpet cleaning or End of Tenancy Cleaning.
Big houses and tiny flats, they both need to be cleaned and tidied on regular basis in order to keep up with the needed hygiene. That is why we would recommend you to take advantage of the Domestic Cleaning service provided by House Cleaning London.
Domestic Cleaning Services cover the main daily tasks – your house will be in good hands with our professional cleaners or maids. Your home will be put in order with the following cleaning tasks:
General Cleaning – washing, surface cleaning, bathroom cleaning, dust and stain removal.
Ironing – the maid will iron approximately five shirts per hour. If you have more clothes that need ironing, you can always book an extra hour for the task.
Washing the dishes – includes polishing the plates and cups and ordering the kitchen appliances on your drying furnace.
Changing bed linen – comes together with making your bed and airing of the bedrooms.
Cleaning kitchen appliances – forget about the dust, the grease, and the disgusting sticky surfaces in your cooking area.
Washing windows from the inside – you may combine this task with the special External Windows Cleaning service in London.
You should also know that our maids and private cleaners are vetted and fully insured. You can also take the benefits of our special option for visitation and viewing before hiring the maid. Getting to know your daily cleaner and giving your instructions and requirements will increase the chances to have your home wonderfully cleaned and tidied daily, fortnightly, weekly or monthly.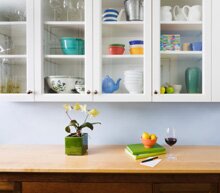 The prices for Domestic Cleaning are fair and competitive. You have two opportunities for this kind of London Cleaning service – to provide your personal equipment and cleaning detergents or to rely on our special non-toxic and eco-friendly cleaning products. The maid will carry them to your home periodically and in this way your home environment will finally be in order all the time. The only thing you have to do is to trust your maid and give her the key to your house. In this way you will not have to be there to let the cleaner in every time she comes – she will conduct the cleaning while you are at work and you will come home to a clean and tidy flat. On the other hand, if your maid is sick or unavailable, you will be immediately informed and offered a replacement. Call us now on 020 3455 5999 and get yourself a quote!
Domestic Cleaning Prices
We provide our regular domestic cleaning service on weekly and fortnightly basis.
£11 cleaner / hour with your cleaning detergents on weekly basis, between two and four hours of cleaning.
£10.5 cleaner / hour with your cleaning detergents on weekly basis, more than four hours of cleaning.
£12 cleaner / hour with your cleaning detergents on fortnightly basis, minimum three hours of cleaning.
£14 cleaner / hour with our cleaning detergents on regular basis, minimum two hours of cleaning.
Ironing Prices
£11 per cleaner per hour on weekly basis.
£10.5 per cleaner per hour on weekly basis. More than four hours of cleaning.
£12 per cleaner per hour on fortnightly basis.
Minimum charge applies. Please note that around 6 to 7 shirts could be ironed for 1 hour.
Arrange a free meeting with your prospective cleaner:

Call us today on
020 3455 5999


Chat online with one of our friendly operators.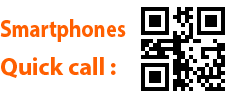 Here you can find some more information about the Office Cleaning service we offer.
Local services in your area :
Our happy customers say ...
"Your cleaners was so organized and professional. I would recommend your services to everyone."
Dreg, Tooting
"Many thanks, my sofa looks so much better now! I will be using you again."
Michelle, Forest Hill
"Thank you and your team for your great work and attention to details!"
Richard, Fullham