End of tenancy Cleaning
Prices
How To Book
Customer reviews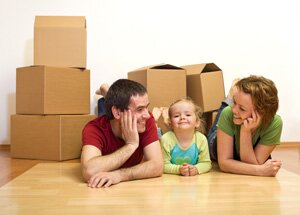 House Cleaning London is here for you to help you return your tenant deposit. If the removal is ahead of you, we strongly recommend you to consider the end of tenancy cleaning precisely and carefully. Dealing with the situation by your own is a risky and not guaranteed action to undertake. Your end of tenancy deposit may be not returned, if the grease is left or any stain on the furniture from your ex tenant exposes to your host's strict look.
End of Tenancy Cleaning is now available in London, so do not hesitate and rely on this chance to put the perfect end of your lodging lifetime. End of tenancy Cleaning provides you a wide range of services that will satisfy both – you and the agency (or the property owner). If you live in London, call us on 020 3455 5999 and request the specially tailored pack of cleaning services for a full and precise End of tenancy cleaning. Do not worry about the cost of the perfect End of tenancy Cleaning. Leave the cleaning agents to estimate the level of dirtiness in your flat. They will know best how many hours and cleaners the house or the apartment needs to be refreshed and washed (according to the living area and the number of bedrooms, kitchens and bathrooms – the most untidy and dirty zones at home). If you feel any hesitations about our End of tenancy Cleaning services, you should know that the offer comes with a guarantee that expires in 48 hours. If something in the tenant is not ok and the agency or the property owner observes an omission, the cleaning team will re-clean with no extra charges. Speaking of special price options and discounts, you should also know that requesting several from our services will bring you a discount. Be sure that your tenant deposit will be returned to you if you trust us. One off cleaning and Domestic cleaning services are also available in London. Besides the affordable and fair prices, House Cleaning London provide you a general cleaning for the End of Tenancy task that includes:
Hoovering and mopping floors and stairs
Hoovering soft furniture and mattresses
Cleaning and polishing showcases and windows (if you wish the windows to be cleaned from the outside, take the benefit from the special Reach and Wash System ).
Cleaning outside and inside the cabinets, wardrobes, and shelves – just leave them empty for the cleaning teams.
Removing cobwebs, grease, dust, dirtiness, and stains from the surfaces.
Scrubbing, damp wiping, polishing worktops and cleaning the mold (extra charge for it).
House Cleaning London also provides Pre-cleaning tenancy and Mid-Tenancy. Just one call on 020 3455 5999 and all your cleaning problems are solved!
End of Tenancy Cleaning Prices
One bedroom flat from £129.00
Two bedroom flat from £157.00
Three bedroom flat from £179.00
Two bedroom house from £173.00
Three bedroom house from £229.00
Four bedroom house from £259.00
Five bedroom house from £279.00
* Minimum charge applies.
End of Tenancy with Steam Carpet Cleaning
When you book End of Tenancy together with Professional Steam Carpet cleaning, you get 50% off the regular carpet cleaning price.
One bedroom flat with carpets from £177.00
Two bedroom flat with carpets from £199.00
Two bedroom house with carpets from £219.00
Three bedroom flat with carpets from £237.00
Three bedroom house with carpets from £309.00
Four bedroom house with carpets from £349.00
Five bedroom house with carpets from £379.00
* Minimum charge applies.
How to book?

Call us on
020 3455 5999
now!


Chat with our staff via the Online Chat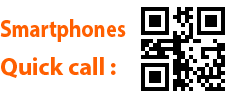 Here you can find some more information about the Carpet Cleaning service we offer.
Our happy customers say ...
"Great service, tiny rates. Good job!"
Peter N.
"Your cleaners were so organized and professional at the End of tenancy we had yesterday. I would recommend your company to everyone. "
Tom, Kingston
"I am so impressed with our sofas cleaned yesterday. There is no trace from the coffee stains!Great service!"
Mel, Chelsea