Hard Floor Polishing
Concrete and Marble Floor Polishing
Prices
How To Book
Customer reviews
House Cleaning London performs all kinds of cleaning services that are made to turn your messy and dirty house into a lovely, neat, and completely hygienic home area. The general cleaning offers – One off cleaning, Carpet cleaning, Domestic cleaning and End of tenancy cleaning – usually consist of particular tasks, where floor cleaning is also included. However, special treatment and hard floor cleaning is sometimes required if the floor is too dirty, damaged and stained.
The newest service that House Cleaning London offers is Hard Floor Polishing in London. The prices are really fair, competitive, and budget-friendly. You may check them here or contact us and learn more information about the special Hard Floor Polishing service. What you have to know is that the service is specially tailored for all kinds of floor surfaces and the best cleaning result is guaranteed. The Hard Floor Polishing Service in London is available for wooden, concrete, marble, and natural surfaces. Usually, the technique that is recommended depends on the floor material and on the type of the floor damages. The amount of stains, spots, and scratches is also important and you should inform us about that. In brief, when requesting the Hard Floor Polishing service, you will receive professional help for your floor restoration and refreshment. You can call us on 020 3455 5999 and learn more about the cleaning team, the non-toxic cleaning detergents, and the free dates for reservations.
Now, learn more about the techniques for Hard Floor Polishing in London:
Buffing – regular and softer Hard Floor Polishing that is suitable for all kinds of floor surfaces. The floor will be completely refreshed and cleaned, while the materials will be saved and preserved for the future.
Grinding – extra Hard Floor Polishing that combines cleaning and sanding. This technique is more special and complex. It is conducted using a professional machinery with diamond pads.
Polishing – extra soft Floor Cleaning Service. It will provide sleekness and brilliance to your floor, while the dirtiness and the dust will be removed.
Sealing – it is a similar service to the Scotchgard Protector – check it here. Sealing provides any additional layer to your floor. It protects it from stains, scratches, and all kinds of damages and dirt. You can also book De-Sealing Floor Service.
Are you still hesitating? Don't do it, get yourself the floor you've always dreamed of! Call us now on 020 3455 5999 and talk to our friendly staff!
Floor Polishing Prices
Prices start from £5 per sqm. (approx. £0.46 per sqft). Prices vary depending on the floor moment condition, that is why a free expert viewing is recommended.
Minimum charge applies. For more information visit our cleaning prices page, or call our office for a quote.
Contact us for a free quote:

We are just a phone call away, call us on
020 3455 5999


Chat online with one of our friendly staff.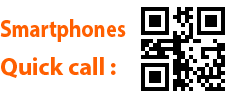 Local services in your area :
Our happy customers say ...
"Your cleaner did a great job although my hoover let me down. I am so happy to have her as my regular cleaner."
Amy, Camden town
"Your cleaners did such a fantastic job! To my astonishment the house was just spotless! "
Richard, Bromley
"We have Bobby cleaning our house every week. She's incredible! I have recommended her to all of my friends."
Nick, Bromley