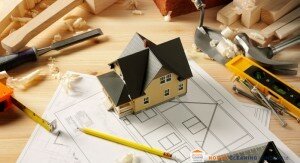 When planning your next home repairs you should be prepared that the project can be overwhelming and time consuming. Here are a few insider tricks of how to remodel your house as professional as possible.
First of all you need to be sure what exactly you need done. Are you just planning a light refreshing of the property or is it a general repairing of the whole house. If you know exactly what you want, you will be able to get the right equipment and compare the different options on the market. Wall up and down your house and note down everything that will need some work done. It will be more complex than ordinary carpet cleaning, so load yourself with patience.
Plan well your budget. Let's be honest – the budget is one of the critical parts of the home repairs. You would want to make everything right, but have in mind it can be very expensive. There are so many expenses – the repairs themselves and the regular home cleaning after them. Make a list and calculate everything beforehand.
Be creative. That is the funniest part of the whole repairing process. Use your imagination and you might come up with a lot of impressive ideas. Think about colors, shapes, fabrics – and then combine them all into your new home paradise. Print a few copies of your repair plan and leave them on random places at home. In this way you can get creative at any moment. You can even glue the list to the windows, so you see it all the time. Of course, you will need to include window wiping before that.