Office Cleaning in CR0 Croydon
Prices
How To Book
Croydon CR0 customers' reviews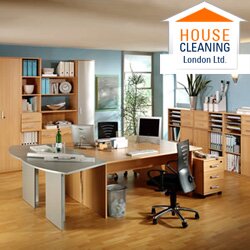 Office environment must be impeccable in order to provide all the necessary factors for great professional achievements. Working conditions influence employees' performance - there is no doubt about that. Here comes the moment to present to your attention our professional Croydon office cleaning services. Just as you respect the work of your expert staff, respect the mandatory neatness and tidiness of the office space! Our convenient Croydon office cleaning procedure is for all diligent and responsible managers who insist on excellence, health and good mood in their team. If you're an employee, tell your boss about our flexible Croydon office cleaning service and contribute for the improvement of your working area! Gorgeous outcome won't be late!
Once you request our reliable Croydon office cleaning procedure in CR0 area, you will be the witness of magic transformation. There will be no more mess, dust and disorganisation, your workers will be more healthy and more motivated for better results. Those who invest a little in our Croydon office cleaning will also shine their business rating too. Trust of clients and partners is extremely important for you, right? Keep in mind, that first impression is crucial in business relationships! Neatness, freshness and shine are quite appropriate for your office, aren't they? Then take advantage of our efficient Croydon office cleaning service, available in the entire CR0 area!
One quick call on 020 3455 5999 will bring you our professional Croydon office cleaning visitation!
All customers receive a bunch of stacked, pure benefits, emanating from our affordable Croydon office cleaning session:
You get wiping the windows from the inside – for much better results, you can also book our external Croydon window cleaning, conducted via specialised equipment and from the safety of the ground.
Our expert Croydon office cleaners will hoover the carpets, dust the shelves, tidy the premises, polish the surfaces. Delicate sanitising of fragile office appliances is also accomplished.
Special attention will be paid on toilet premises. Naturally, our friendly Croydon office cleaners will sanitise and disinfect them thoroughly. Replenishing of bathroom supplies is also included.
Rest rooms and kitchen will be also cleaned during our professional Croydon office cleaning session. The fridge will be wiped, the cupboards and the microwave will be also sanitised by our diligent Croydon office cleaners.
Good airing, shiny surfaces, furniture refreshment, impeccable order - expect all that from our efficient Croydon office cleaning procedure!
Daily, weekly, fortnightly or monthly Croydon office cleaning performance - you are free to customise the frequency and the duration of the visitation!
Take advantage of our high-quality and eco-friendly cleansers or provide your own supplies for the professional Croydon office cleaning procedure!
Make your office a pleasant place where hygiene and great organisation reign! It's already possible thanks to our convenient Croydon office cleaning services! Remember that our professional Croydon office cleaning is provided at competitive and fair prices! Plus, the disinfecting session will be conducted by our skillful Croydon office cleaners without disturbing the working process!
Are you still hesitating? Get your free quote now by calling us on 020 3455 5999! Choose the flawless office appearance of winners in business! It's easy and affordable!
Office Cleaning Prices
We provide our regular office cleaning service on weekly and fortnightly basis.
£10 per cleaner per hour with your cleaning detergents on weekly basis. Minimum two hours of cleaning.
£12 per cleaner per hour with your cleaning detergents on fortnightly basis. Minimum two hours of cleaning.
£14 per cleaner per hour with our cleaning detergents on regular basis. Minimum two hours of cleaning.
Minimum charge applies. You can visit our prices page for more information.
Your floor is scratched and shabby? Take advantage of our professional Croydon hard floor polishing, available for residential and commercial areas!
Contact us and book office cleaning:

Call us today on
020 3455 5999


Chat online with one of our friendly operators.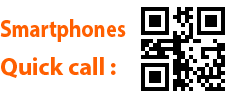 Other cleaning services we offer in this area:
Our happy customers say ...
"I am very pleased with the service and extremely happy for hiring your company. My carpets look amazing!"
Michael, Chelsea
"Send me that wonderful cleaners again! They did miracle! I just love that sense of cleanliness in my home..."
Ashly D.
"I was more than happy to see my carpets so clean again."
Lucy, Battersea