Oven Cleaning
Prices
How To Book
Customer reviews
Usually, House Cleaning London performs precisely the cleaning of the kitchen gadgets and appliances during the general cleaning operations – One Off Cleaning, End of tenancy cleaning, and Carpet cleaning. However, there are several particular kitchen elements of the cooking equipment, which get really dirty and quite greased during meal preparation process. Oven is such kind of a special kitchen electric gadget that attracts the dust, the stains, the grime, and the fatty oddments. That is why Oven Cleaning is an extra hard and difficult task to overtake, if you do not know how to perform the operation and what detergents to use in order to kill the disgusting dirtiness. Our professional Oven Cleaning is an available service of which you can make the benefits with no concerns or worries that few microbes will remain on the surface.
The special teams, who occupy with the Oven Cleaning go straight to your house or apartment in London and remove all of the signs of grease and filth. The difference between the common Oven cleaning during the General Cleaning service and the additional Oven Cleaning London service is the cleaning technique. Here it is the method of the deep Oven Cleaning:
First, the cleaners use the special oven cleaning system. It helps the stains and the fatty remains to set apart from the surface in a easier way.
Then, the cleaners input the non-toxic, but highly efficient and drastic, cleaning detergent for the stain removal. The double treatment of the oven stains ends in a perfect and hygienic result.
Next, the cleaners continue with the general Oven Cleaning London service by using eco-friendly and non-hazardous detergents. Thanks to them the entire dirtiness and grease are completely removed from the oven.
The oven is cleaned outside and inside. Such a healthy and overhaul method provides a full and complete cleaning process.
Last, but not least, Oven Cleaning ends in wiping and drying. These are preventive measures. They are important to maintain your oven and to prevent any injuries or damages.
Call
020 3455 5999

to book our special offer:
If your oven has not been cleaned for a very long time, you have to take precautions and do something about your hygienic and lovely kitchen area. Call us on 020 3455 5999 and request your Oven Cleaning Service in London. Have no financial embarrassment, because the prices are fair, affordable, and budget-friendly. Check the prices for standard Oven Cleaning London service here and do not feel nervous to ask us about the prices for larger or more special types of ovens – it is negotiable.
Oven Cleaning Prices
Prices start from £59 per single oven. Minimum charge applies.
* Our customers can take advantage of the Special offers once a month.
Contact us for a free quote:

We are just a phone call away, call us on
020 3455 5999


Chat online with one of our friendly staff.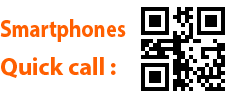 Local services in your area :
Our happy customers say ...
"Had to reschedule the cleaning couple of times and still you provided an excellent service and on time. I am very grateful and will recommend you to anyone."
Rachel, Whitechapel
"My house looks great and my fridge/freezer look terrific! Thanks for your excellent work"
Jenny, Bromley
"Your cleaner has done a magnificient job yesterday evening. My carpets are as clean as new! Thank you!"
William, Camden