Upholstery Cleaning
Prices
How To Book
Customer reviews
Have you ever performed an upholstery cleaning? No? Then your sofa, arm chair, mattress or curtains desperately need it. This procedure has to be done not only for freshening up but for reducing the bacteria that hide there. Bring back the cleanness and the loveliness into your home by taking the benefits of our professional Upholstery Cleaning. This perfectly hygienic and totally efficient option, is available here in London. Our services are applicable for all kinds of chairs, stools, armchairs, sofas, dining chairs plus the additional home decors and elements made by fabrics – mattresses and curtains.
How do find all that? If you already want to request this reliable service, call us on 020 3455 5999. The astonishing results are guaranteed. Consult with our agents and cleaners about the options for Upholstery Cleaning, choose the best alternative for your furniture, and examine the possibilities of stain removals. Contact us and tell us about your problems – need of refreshment of your upholstery, desire of an overhaul cleaning at home, or stain removal. Most of the stains are guaranteed to be killed if they haven't been treated the wrong way in advance. Here is some additional information about our:
Upholstery Steam Cleaning - this classical technique of furniture cleaning smashes the spots, the grease, and all kinds of dirtiness with water-powered vacuuming machines. The usage of cleaning detergents is reduced to minimum, so you should not worry about your Eco-friendly and healthy home area. Upholstery Steam Cleaning is recommended for regular fabrics and synthetics and it is the deepest cleaning technique.
Upholstery Dry Cleaning – delicate upholstery cleaning method for fine and natural upholstery materials, cloths, and fibers. It is the best way of upholstery cleaning, when it comes to cotton, wool, silk, linen, velvet, suede, chenille, jute, and fine curtains. You should not be worry of shrinking, scratching or tearing. Our expert team uses water-free solvent and drastic, but completely non-toxic cleaning detergent that destroys the dirtiness in no time. It is not a traditional cleaning technique.
By hand – Leather Upholstery Cleaning is performed by hand. This will guarantee you that the real or the artificial leather will not be destroyed permanently. Your leather upholstery will be perfectly cleaned in no time and the elegant view of your living room, dining room, and bedroom will come back with full power.
Check out our other convenient services and contact us immediately – you will not regret it! Combine your upholstery cleaning with carpet cleaning and domestic cleaning for achieving gorgeous results! Save time and energy and rely on our perfect cleaning capabilities and on our fair and budget-friendly prices. House Cleaning London is just a phone call away. Contact us on 020 3455 5999 and get a quote today!
Upholstery Steam Cleaning Prices
Two-seat sofa £25.00
Three-seat sofa £37.00
Upholstery Dry Cleaning Prices
Two-seat sofa £55.00
Three-seat sofa £83.00
* minimum charge applies
You can make a cleaning appointment via:

Phone. Call
020 3455 5999
today!


A simple online chat with one of our friendly operators.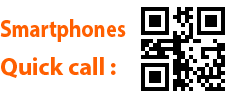 Here you can find some more information about the One Off Cleaning service we offer.
How we work
Local services in your area :
Our happy customers say ...
"Thank you so much for all the attention to details. Your team did a great job."
Matt, Wimbledon
"I have used many different services before but you are dependable, professional, and have great pricing."
Mrs. Wilson, Finchley
"My carpet looks like new! I have already recommended your services to my neighbours."
Claire, Waterloo