Curtains and Mattress Cleaning
Prices
How To Book
Customer reviews
Among all of the tasks from the big list of household chores, Cleaning Task is one of the most important ones. Cleaning at home takes up all of your energy and time. If you want everything to be perfectly cleaned and disinfected, you will have to spend hours every week doing that. Meanwhile, the little details are as important as the general cleaning tasks, which means that even if you wash the dishes and remove the dust periodically, the dirtiness will be still in your house if your forget to clean additional parts and decors such as the curtains and mattresses, for instance.
Curtains and Mattress Cleaning is now performed by the professional team from House Cleaning London, so if you vigorously struggle for perfection at home, take advantage of this service. You can request the Curtains and Mattress Cleaning in London with no concerns about the techniques that are applied and the cleaning detergents that are used. The professional cleaners conducting the Curtains and Mattress Cleaning service use only non-toxic and super efficient cleaning products. On the other hand, you will be truly surprised by the effect – your curtains will look like brand new and your mattresses will be comfortable, soft, and fresh again.
Call us today on 020 3455 5999 and get the Curtains and Mattress Cleaning service! Order our end of tenancy cleaning and carpet cleaning too! You should have no worries or concerns about the prices – they are fair and competitive enough to satisfy even the most attentive housewives. You can also reach us on the phone and ask any questions you may have. Our customer service representatives will help you select the most suitable cleaning techniques for your curtains or mattresses. Here are the two alternatives you have. Get informed about them, but feel free to rely on our judgment and estimation, as well.
Steam cleaning – regular cleaning technique that may be used for mattresses and curtains. Choose this type of cleaning for your Curtains and Mattresses, if they are made of regular fabrics – wool, wool mixture, synthetic fabrics. The usage of cleaning detergent with this method is reduced to minimum and the water in the special Steam Cleaning machine is purified and deionized. This provides the safe color preservation and full removal of any dirt and dust.
Dry cleaning – it is recommended for curtains, that are made of more delicate fabrics. Silk and linen curtains are usually cleaned using the Dry Cleaning method. Choose the Dry Cleaning Method as well for curtains made of 100% wool, velvet, suede, and other natural fibers.
House Cleaning London will help you to have refreshed and perfectly cleaned curtains and mattresses. The dirt, the dust, and the stains will be removed and your upholstery will look like brand new. Have no doubts about our offer and request a visitation from our cleaning team right now! Contact us on 020 3455 5999!
Curtains and Mattress Steam Cleaning Prices
Mattress £20.00
Pair of short curtains £20.00
Pair of long curtains £25.00
* Minimum charge applies.
Curtains and Mattress Dry Cleaning Prices
Mattress £40.00
Pair of short curtains £40.00
Pair of long curtains £50.00
Minimum charge applies. You can visit Our prices page for more information.
You can make a cleaning appointment via:

Phone. Call
020 3455 5999
today!


A simple online chat with one of our friendly operators.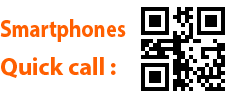 Here you can find some more information about the Oven Cleaning service we offer.
Local services in your area :
Our happy customers say ...
"Our dog pee on the bedroom carpet and it smelled really horrible but your guys did a great job and there is no trace of the smell now - thank you for that!"
Amit, Paddington
"Thank you so much for doing such a fantastic job at my house yesterday! The house is sparkling!"
Mrs. Jones
"I have used many different services before but you are dependable, professional, and have great pricing."
Mrs. Wilson, Finchley