Carpet cleaning in Liverpool Street EC2
Prices
How To Book
Liverpool Street EC2 customers' reviews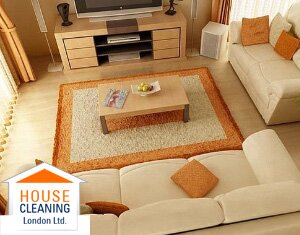 Certainly there are people in Liverpool Street EC2 who think that keeping carpets clean is important only for their impeccable appearance. Clearly exterior matters, we don't deny that. Actually fresh and hygienic carpets have to be considered as an investment in your good health too. Rugs, whether in your home or in your office in the EC2 area, collect grime, bacteria, dust mites and allergens. Despite being invisible on the surface, these contaminants may pollute the air quality that you breathe every single day. Think of your carpet as a type of air filter in your living area. When soil, bacteria and dust mites collect inside its fibres, soon you will start to breathe unhealthy, stuffy air. And that's already hazardous. Actually, carpets that often appear clean enough may be much dirtier than you suppose. Undoubtedly, everybody performs vacuum cleaning at least once a week, but it can be determined as superficial sanitising procedure, because it removes only the solid dirt particles. Microbes and hair remain embedded into the fabric and it stays contaminated. Don't you think that it's about time for change?
Carpet Cleaning special offer:

(only general cleaning: dusting, hoovering, or cleaning of 1 bathroom, or the kitchen (no oven/fridge,cupboards inside)
* Our customers can take advantage of the Special offers once a month.
House Cleaning London Ltd. operates here in Liverpool Street EC2 and provides high-quality carpet cleaning, complied with the type of the fabric. Our professional service is exactly what you need for your filthy and discoloured rugs. Don't hurry to get rid of your carpet if it looks faded and shabby! Our reliable steam or dry cleaning will bring it back to life. It's worth to try us, don't hesitate!
Reach our friendly customer care representatives on 020 3455 5999 and book our high-standard service! You will be truly impressed by the amazing results - 100% guarantee.
As the time goes by factors like wastage, embedded soil and long usage influence on the condition of our carpets and rugs. Thanks to our comprehensive techniques, the situation will change. Your fabrics will be thoroughly disinfected and completely refreshed.
Learn some interesting details describing our efficient methods:
Steam cleaning – do you have manufactured fabrics, such as synthetics? This technique is ideal for them. If there are some persistent stains on the surface, our experts will pre treat them in order to achieve stunning final outcome. Then the steam-heat extraction method starts with injection of hot water and strong cleanser into the material. The whole procedure is accomplished under high pressure ensuring the loosening of grime and bacteria. The whole mixture containing the extracted dirt and dust mites is immediately vacuumed back. The carpet is ready to dry up for approximately 3 hours. The result is hygienic and deeply sanitised material.
Dry cleaning – this is our back-up plan, applied if you possess delicate, water-sensitive materials which must not be moisturised. This kind of fabrics (such as seagrass, ramie, hemp, sisal, jute) are treated with special chemical compound. It's extremely efficient, absorbent and biodegradable. Its function is to attract all the grime and germs. Once this is done, everything together is hoovered. The best part is that there is no risk of discolouration, loosening or some kind of structural damage.
Don't forget that carpets are a very important part of the interior of your lovely home in Liverpool Street! Rely on our professional carpet cleaning and maintain them in flawless condition! Invest not only in the impeccable appearance, but in your family's health too!
Make that simple phone call on 020 3455 5999 or fill in the online booking form to arrange your appointment in Liverpool Street!
Steam Cleaning Prices:
A small rug/carpet £15.00
A large rug/carpet £26.00
Dry Cleaning Prices:
A small rug/carpet £22.00
A large rug/carpet £39.00
* Minimum charge applies for both steam and dry cleaning.
Your removal will be hassle-free with our End of tenancy cleaning!
How to book?

Call us on
020 3455 5999
now!


Chat with our staff via the Online Chat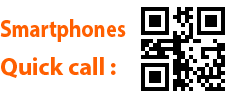 Other cleaning services we offer in this area:
Our happy customers say ...
"I have used many different services before but you are dependable, professional, and have great pricing."
Mrs. Wilson, Finchley
"Finally a cleaning company you can trust! You cleaners are amazing. "
Michael, Kingston
"I had my leather sofa cleaned yesterday. The result was amazing! "
Frank, Battersea