After Party Cleaning in Pentonville N1
Prices
How To Book
Pentonville N1 customers' reviews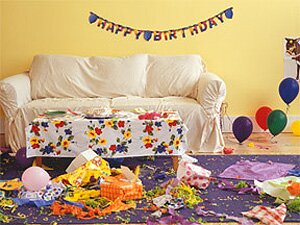 Birthdays, weddings, anniversaries - the occasions for throwing a party are numerous. You can gather your friends even without a reason, just like that, to laugh and to dance. It's great to have fun together, to share interesting stories and jokes. A few hours later the revelry is over and the party heroes are tired and exhausted. On the next morning, you try to fight the hangover and you wonder from where to begin mopping and tidying. Wait a second? What's that punishment? You have to relax, to sleep and to "restore your energy supply". William Blake said: "Energy is eternal delight."
This time, you're so lucky, because you can entrust your messy home in Pentonville N1 to House Cleaning London Ltd. We are an experienced cleaning company, that provides a wide range of flexible services, tailored to suit your individual needs. There is not a cleaning challenge and a party arena that could scare us. Our motivated and trained experts achieve fascinating results thanks to high-tech equipment, efficient Eco-friendly detergents and professional approach.
Our team will visit you to perform deep after party cleaning. It's the best option for the chaos around you comprising piles of dirty dishes; greasy fingerprints; stained carpets, overstuffed trash bins. Give us a call on 020 3455 5999 and take advantage of our convenient service! Remember that our cleaners cover all Pentonville and the N1 area! After performing these household chores, you'll get incredible results:
Cleaning all the decoration remains such as confetti for example
Hoovering and mopping the dirty floors, covered with crushed food residues and spillages
Washing up of all the dishes, glasses, cutlery and ashtrays
Scrubbing all kitchen appliances and removing the traces from burnt-on carbon and grease
Polishing the worktops and the different surfaces
Emptying the trash bins and throwing away all the rubbish
Sanitising the toilet facilities
Airing the premises, in order to get rid of the bad mixed smells of cigarettes and food
Vacuuming the soft furniture
Sometimes you're just too tired to undertake the overwhelming after party cleaning. In other cases, you don't possess the proper detergents. No matter the reason, trust us and take a sweet nap! When you open your sleepy eyes, you won't recognise your lovely house in Pentonville N1. There will be no traces of feasting people, stains and spills. There is no doubt, that our reliable service is exactly what you need when the party is over. It's much more better to relax after the high jinks, than to grab the vacuum-cleaner and the mop. What do you think?
Our affordable prices are the cherry on top. Now, you haven't any obstacles to take advantage of our hot offer. House Cleaning London Ltd. provides convenient cleaning services here in Pentonville N1 and maintains budget-friendly price policy, because we want to satisfy our clients without emptying their wallet.
Get yourself a free quote now on 020 3455 5999!
Entrust us your party arena in Pentonville, you'll get amazing results!
After party Cleaning Prices:
£12 per cleaner per hour

with your cleaning equipment and detergents. Minimum four hours of cleaning.

£14 per cleaner per hour

with our cleaning equipment and detergents. Minimum six hours of cleaning.
You can make a cleaning appointment via:

Phone. Call
020 3455 5999
today!


A simple online chat with one of our friendly operators.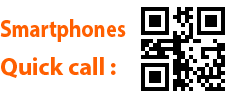 Other cleaning services we offer in this area:
Our happy customers say ...
"My carpet looks like new! I have already recommended your services to my neighbours."
Claire, Waterloo
"My house looks great and my fridge/freezer look terrific! Thanks for your excellent work"
Jenny, Bromley
"Great cleaning team! They were so friendly and reliable and did a great job. "
Marry, Chelsea