After Party Cleaning in Finsbury Estate EC1
Prices
How To Book
Finsbury Estate EC1 customers' reviews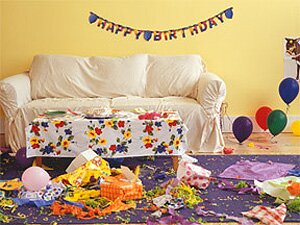 When the awesome home party is over, and your guests are gone, the only things you are left with are the memories, the headache, and the horrible mess in your house. Cleaning, tidying up, and damages removal are all on your own shoulders. However, the cleaning teams from House Cleaning London may be extremely useful and helpful for you in such situations. The After Party Cleaning service is now available for the entire Finsbury Estate EC1 area. You can request it few days or hours before receiving the guests. This will ensure you time for relaxation after the hot night. Let us do the hard part and enjoy the good part from your home party without concerning about the unpleasant consequences. Call us on 020 3455 5999 in advance and our cleaners will come to your house in Finsbury Estate EC1 as soon as your birthday, wedding, big holiday or corporate party ends. Get a free quote right away and learn what you will receive by booking the After Party Cleaning specially tailored offer:
Throwing away all of the remains – garbage, empty bottles, cans, and food boxes.
Cleaning the kitchen area – removing the grease, stains, and grime you have done, while preparing the menu for the guests.
Washing, wiping, hoovering, mopping, drying, and refreshing the premises, where the party took place.
Washing the dishes and the glasses.
Cleaning the floor and the windows.
Removing and cleaning the special decors and thematic extras from your home party.
Polishing the surfaces and drying them carefully.
Sanitising and disinfecting the bathroom area.
Cleaning teams from House Cleaning London may come to your home property in Finsbury Estate EC1 area with flexible cleaning equipment and high-grade eco-friendly cleaning detergents. The other alternative is you to provide the cleaning equipment and House Cleaning London will provide the professional cleaners. You can now take a look at our competitive Prices by visiting our prices page. A friend in need a friend indeed - when your friends leave the party, we become your faithful friend and we give you what you need for your home area!
After Party Cleaning Prices
£12 per cleaner per hour

with your cleaning equipment and detergents. Minimum four hours of cleaning.

£14 per cleaner per hour

with our cleaning equipment and detergents. Minimum six hours of cleaning.
Plan your house or office party in Finsbury Estate EC1, but plan your After Party Cleaning as well.
You can make a cleaning appointment via:

Phone. Call
020 3455 5999
today!


A simple online chat with one of our friendly operators.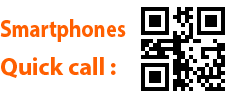 Other cleaning services we offer in this area:
Our happy customers say ...
"Many thanks, my sofa looks so much better now! I will be using you again."
Michelle, Forest Hill
"I am happy with the service you provided and have no hesitation to give my recommendation for your company and its employees."
Lily, Lee
"I called for window cleaning. My conservatory is a little bit unusual shaped, but the cleaners did a great job. All that noticeable dirt is gone and my view is clear again. Thank you."
Adam R.