After Builders Cleaning
Prices
How To Book
Customer reviews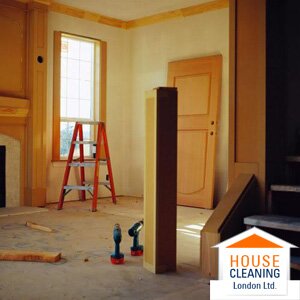 Building, constructions and general repairs may be a great achievement in your life. Meanwhile, they can transfigure your home area in a complete disaster. The mess, left by the builders, needs a general cleaning that will definitely exhaust and squeeze your last saved energy and power. However, House Cleaning London is here to help you by performing a professional after builders cleaning. Our reliable service is now available in London, so be quick and reasonable, and discuss the issue with your better half. Repairs, renovations, redecorations, and multiple additional constructions at home lead to dirtiness, dust, and unhygienic home environment. Therefore, House Cleaning London offers the greatest opportunity for you to finish the mission: total renovation of your home place, followed by a thorough cleaning. This flexible service is at affordable and fair prices. In order to be perfectly cleaned, your living area needs minimum two cleaners for the time of three hours.
While requesting our after builders cleaning, you may list some of the cleaning tasks, that you demand. There is no doubt that our professionals will comply with all your cleaning requirements. Moreover: we suggest you to save your detergents for the upcoming domestic cleanings and to rely on our powerful equipment and strong products. Our expert team copes with every type of dirtiness after overhauls and repairs, while ordinary detergents will not come into use here.
In brief, House Cleaning London successfully combines manpower with specially tailored techniques for uncommon dust, stains, and grime. Here are the main activities that are included into the after builders cleaning pack:
Removing the cement dust
Scrubbing the hard stains and dirtiness on the surfaces
Wiping the sleek surfaces, the flooring, and the working areas of the building process
Polishing the surfaces and the furniture
Deliming and De-scaling bathroom and kitchen
Tiles and grout full cleaning
Deep floor and stairs cleaning
Stain removals from the ceiling and furniture
Cleaning with non-toxic and specially tailored detergents
After Builders Cleaning Prices
£14 per cleaner per hour

with our cleaning equipment and detergents. Minimum six hours of cleaning.
You can check all services' prices on our prices page.
Call us on 020 3455 5999 now and request your after builders cleaning in London! There is an easy way to return the construction site into a lovely renovated home place and you already know it: House Cleaning London. That's the final step of the dreamed restoration, just make it by getting a quote now! You can add an additional cleaning service as well. That will bring you a profitable discount, don't miss it! Check out our Carpet Cleaning service, for instance, or inform yourself about the details of our Upholstery Cleaning!
How to book?

Call us on
020 3455 5999
now!


Chat with our staff via the Online Chat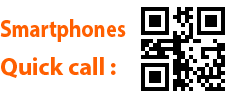 Here you can find some more information about the Domestic Cleaning service we offer.
For your convenience we provide after builders cleaning in following areas:
Bromley
,
Kensington
,
Clapham
,
Fulham
,
Islington
,
Ashford
,
Chelsea
,
Chiswick
,
Hampstead
,
Dulwich
,
Battersea
,
Vauxhall
,
Hammersmith
,
Twickenham
,
Our happy customers say ...
"We want to thank you for the reliable and effective cleaning service which we are receiving at our office."
Jake, Bloomsbury
"I'm very pleased with the service. I've never seen my home so clean and tidy. Thank you for helping me having the cleanest house on my street. My neighbors are jealous."
Rebeca M.
"Very friendly cleaner - I would like to keep her on regular bases."
George, Tooting